Field Level Hazard Assessments
Field Level Hazard Assessments (FLHA)
Field Level Hazard Assessment software can enhance safety and lower accidents.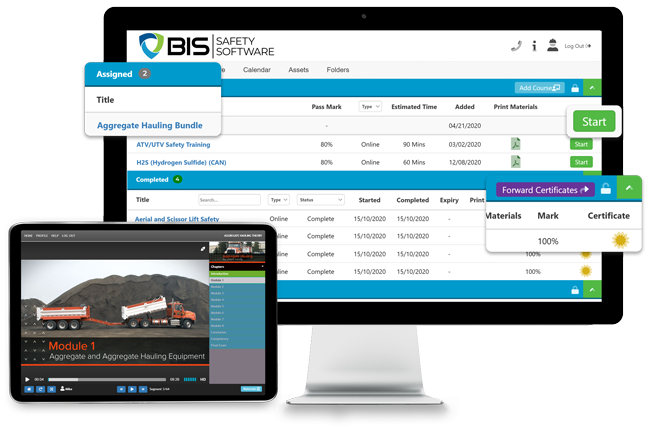 FLHA Tools and EHS Software System
Identify risks early to prevent incidents.
Whether you refer to them as Field Level Risk Assessments (FLRAs) or Field Level Hazard Assessments (FLHAs), these assessments assist your workers in recognizing and evaluating dangers in their work surroundings. However, carrying and storing physical paperwork, clipboards, and writing tools can be quite frustrating.
Imagine if these forms were accessible online and could be completed using a smartphone or tablet at any time and anywhere you need. With the use of digital field level hazard assessment forms, your workers can do just that. Additionally, you can instantly access detailed reports, track trending data, and monitor crucial safety concerns. But that's not all…
Our hazard assessment software makes managing hazards a breeze. It allows you to customize hazard identification checklists according to your company's specific requirements. With our easy-to-use form builder, you can include special features in your forms, such as: