Pre-Trip Inspection Software
Pre-Trip Inspection Software
Request a demo of our form builder today and see for yourself how user-friendly it is.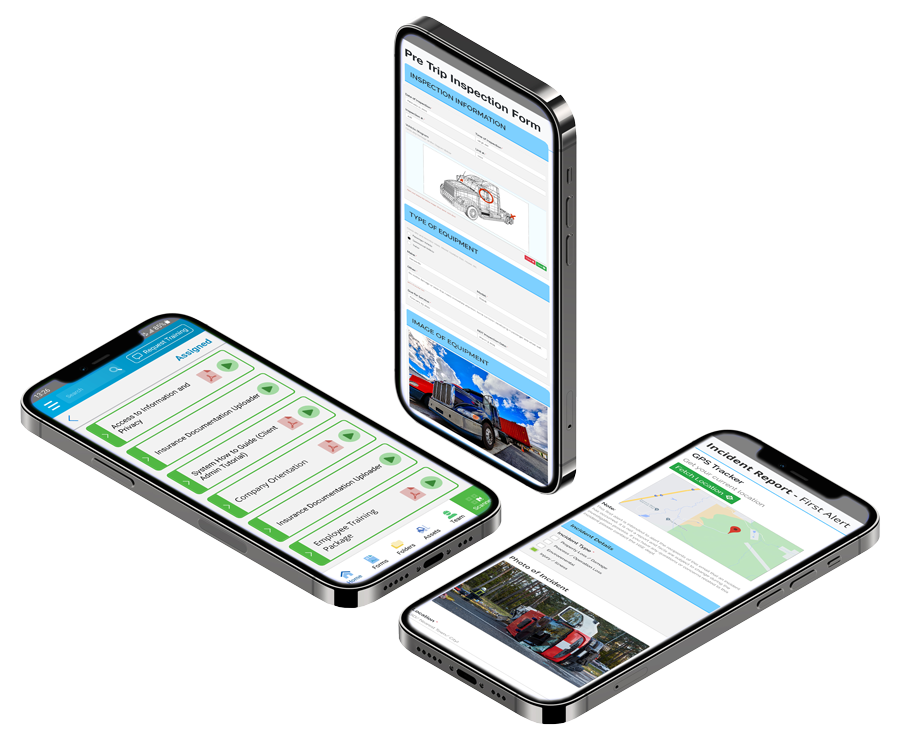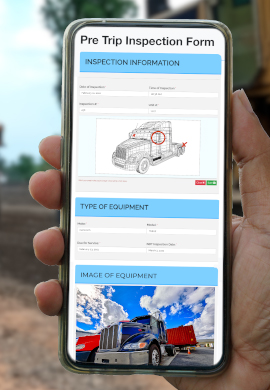 Companies today using commercial vehicles must have a maintenance plan. Which entails pre-trip inspection forms. These checks and careful documentation of the forms mitigate mechanical failures. However, doing the checks can be difficult and storing them in filing cabinets makes it harder to access and extract trends and data. Carrying clipboards and pens is also cumbersome compared to modern solutions, and doing paper checks can cause problems like losing the papers which can cause compliance issues.
So what is the solution freight companies are adopting?
By using digital forms for pre-trip inspections, the inspection process can become more efficient. Instead of using clipboards, drivers can complete forms directly on their tablets or smartphones. Plus, our integrated form builder simplifies the process by allowing users to easily create and customize forms using widgets.
By utilizing our system's form builder and reporting features, you can overcome the limitations of paper records in several ways:
Discover more about this system in three simple steps.
Discover our convenient online course on Daily Vehicle Inspections, designed to teach drivers how to conduct inspections that meet legal requirements. Accessible via mobile phones, this course allows drivers to complete their training easily.