Training Matrix Software
Online Training Matrix Software
Define Your Training Requirements Once and Let the Software Do the Rest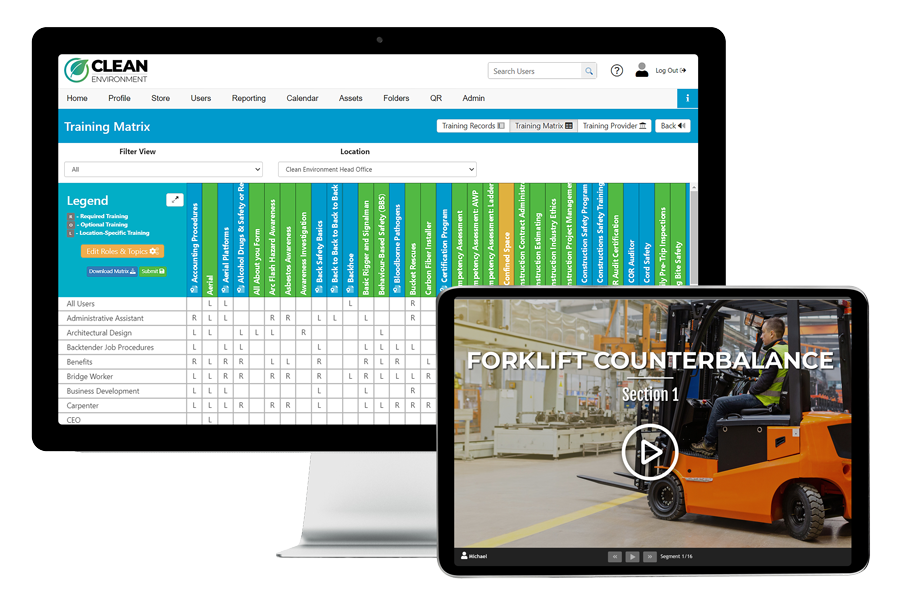 Streamline Your Training Assignments with the Training Matrix
Safety professionals throughout the UK often face challenges when it comes to efficiently managing safety requirements for their specialized workforce. This becomes even more complex when dealing with multiple company locations and worksites. This is what has pushed companies to produce and adopt software innovative for all their training needs. Modern software takes all the guesswork out of training requirements.
The BIStrainer Training Matrix in particular can be tailored to perfectly align with your unique company needs. With a simple click, you can assign a training course to a specific role and have it automatically distributed to all individuals who require it. It's as straightforward as that!
Experience a new era of efficiency and convenience as you automate your training assignments with the Training Matrix. Say goodbye to cumbersome paperwork and embrace a future filled with streamlined processes and promising possibilities.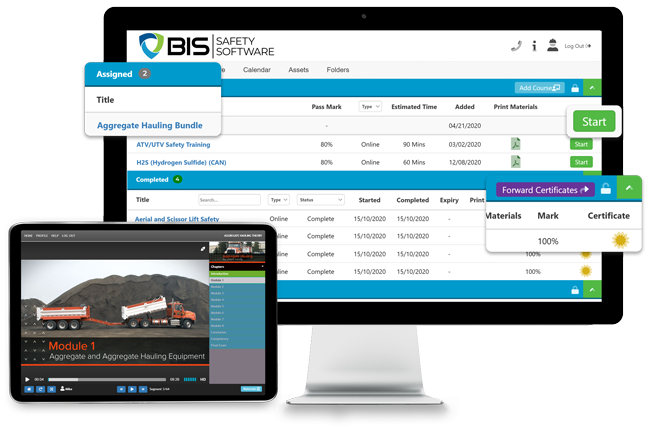 Use the Training Matrix to Automatically Assign:
Training needs are assigned to individuals according to roles or locations. Should an employee modify either of these aspects, the training system will promptly adapt and deliver the necessary training to their profile. This ensures that they are constantly prepared for work, regardless of their location. Embrace the reassurance that comes with being equipped and ready to take on any challenge, wherever you may be!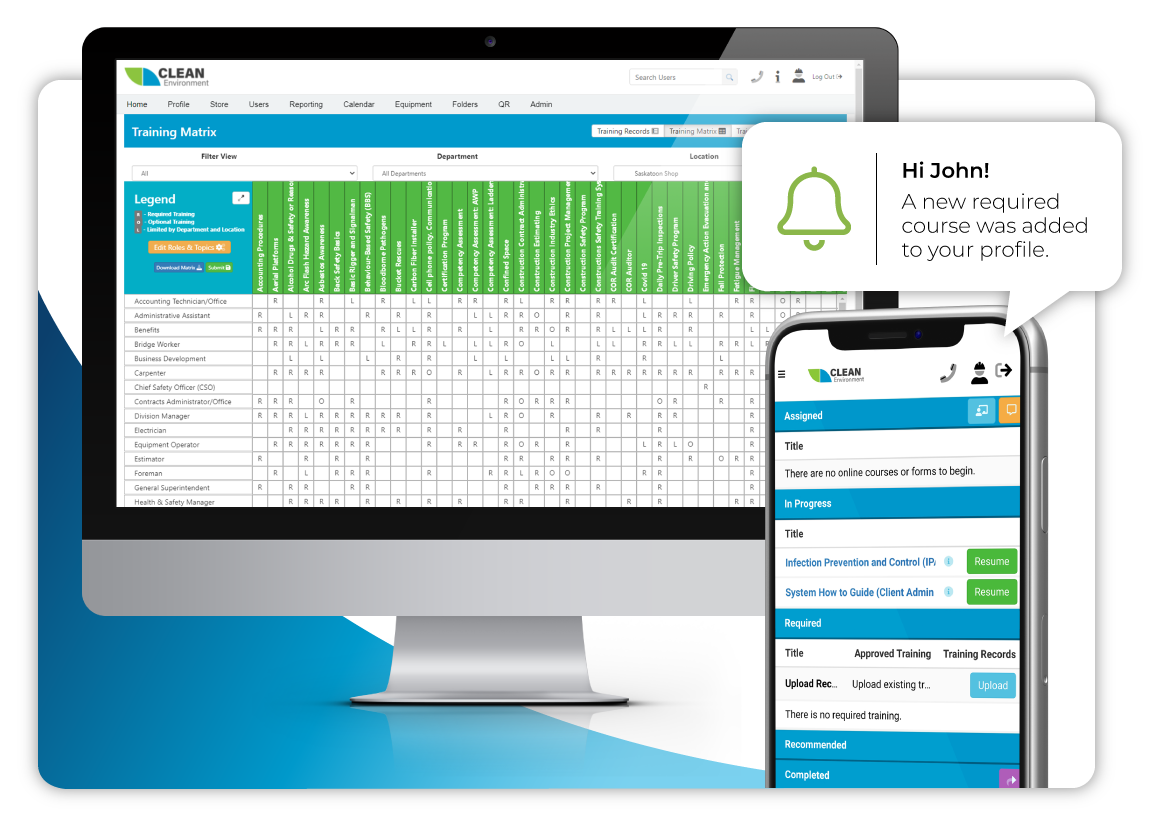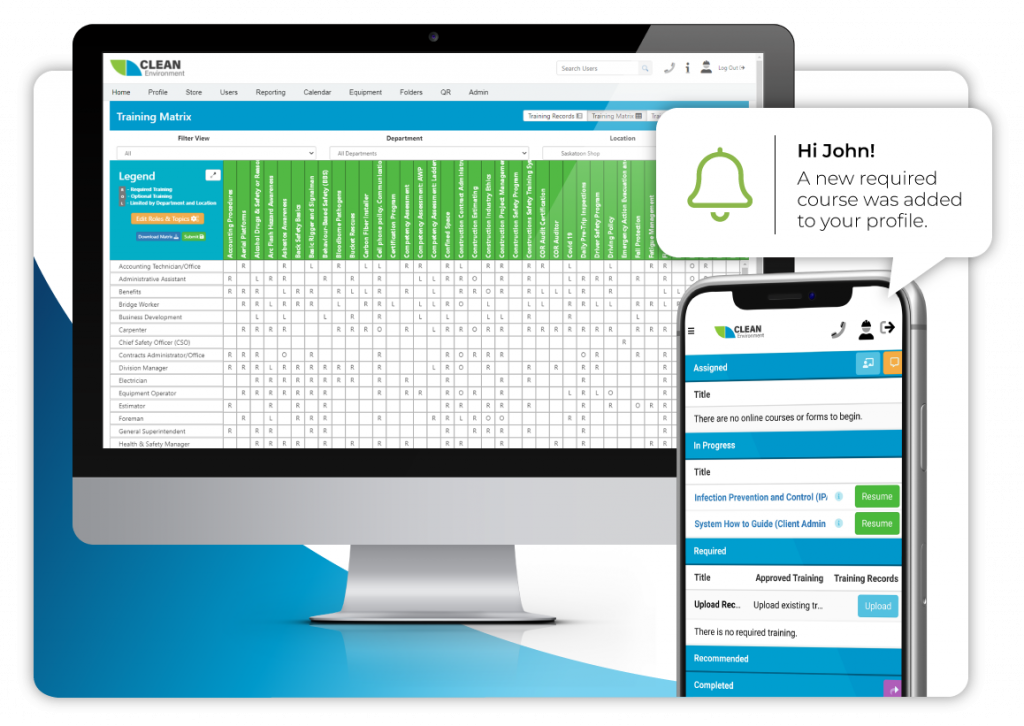 Training Matric Sends Automatic Expiry and Required Training Notifications to Your Team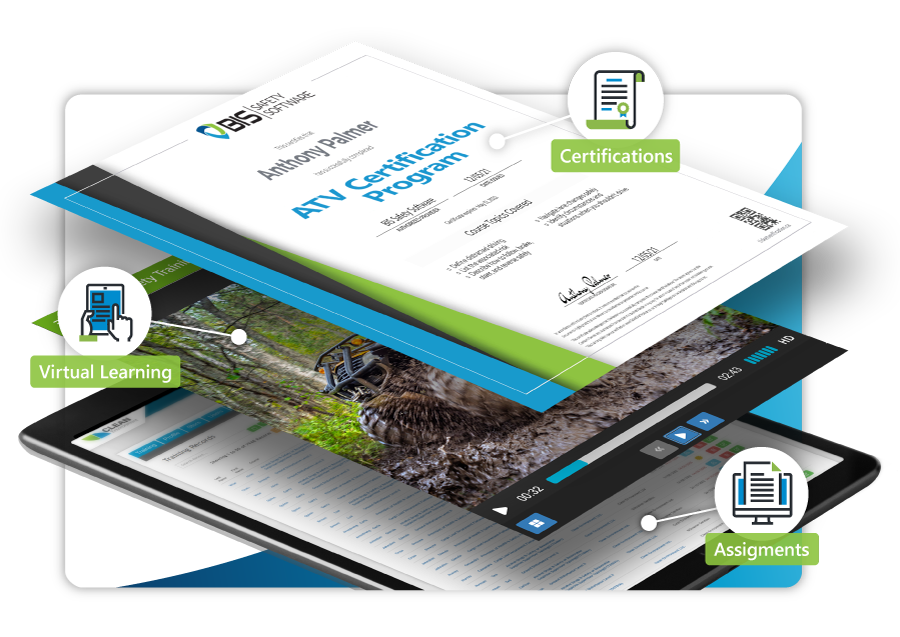 At each stage of the certification, your employees will seamlessly progress to the next level as soon as they fulfill the necessary requirements.
But it doesn't end there! This program can be customized to meet your organization's unique needs, allowing you to satisfy each level through various methods, such as:
Imagine creating a comprehensive company certification that can be completed in just a day, a week, a month, or even a year! The possibilities are endless, and you have complete control over your certification program.
Let this opportunity fill you with warmth and hope as you envision a future where your employees excel and grow through this exceptional certification program.
Enhance your health and safety management system with a user-friendly safety app that makes your training and awareness accessible to your whole team from their personal mobile devices. Introducing SafeTapp, the ultimate tool that enables you to:
Experience the convenience of downloading and storing your training certificates directly on your smartphone or tablet. With SafeTapp, empower yourself with the tools to ensure safety while embracing a bright and optimistic future.
"We are extremely pleased with our relationship with BIS Training. Whenever we require support it is provided with virtually no lag time, which makes for happy clients and smooth uninterrupted service. The document management system is a welcome addition to this excellent offering of training management services."
"Bistrainer has been so great to deal with! In 2.5 years we have been working with them our utilization has grown way beyond simple record keeping and now includes a rewards program and performance management. They are always willing to help you build a custom solution to make your life easier!"
"Partnering up with BIS to deliver online training to our clients was one of the best business decisions I've ever made. Their client service and support is unsurpassed, and they never stop innovating and improving their system. Working with BIS is a great experience and an invaluable asset for our company and clients."