Digital Forms Software
Digital Safety Forms Software​
Online and Offline Mobile Capability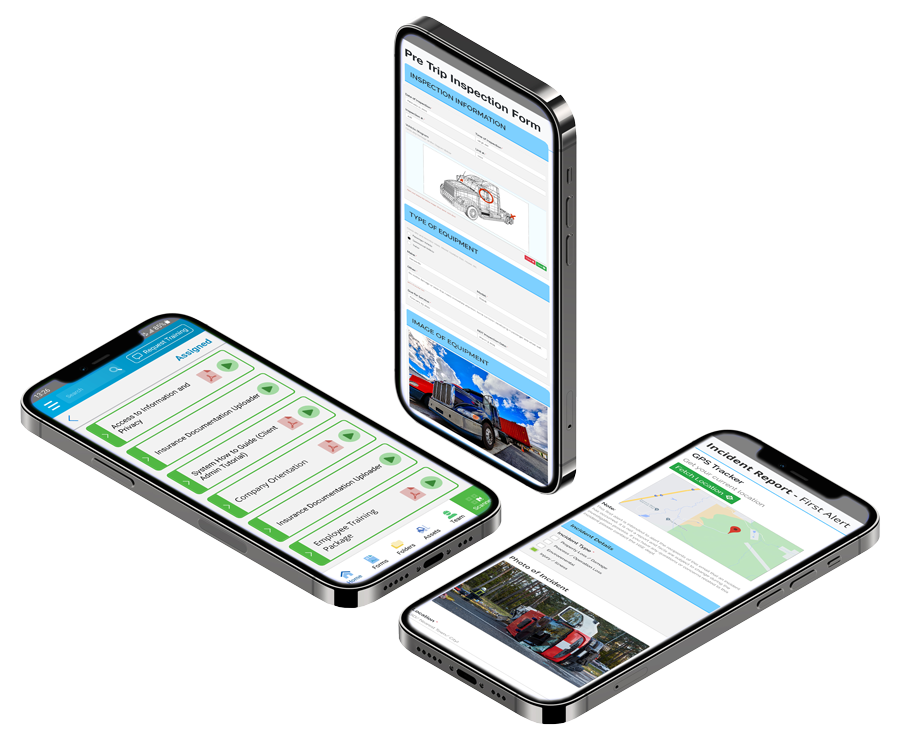 Online Safety Forms & Assessments
Online and Offline Mobile Capability
Our easy-to-customize mobile safety forms are the perfect way to collect any kind of data in the field. It uses intuitive drag-and-drop technology, enabling companies to easily create and manage a large number of forms online. Anything you could write down can be done digitally. The software then can pull the required information for any assessment you're doing. No more digging through filing cabinets and crunching numbers.


Each form can include various elements such as checkboxes, dropdown lists, rating scales, date and time stamps, as well as areas for typing and electronic signatures. You can even enhance the forms by including images and videos, which provide extra information for users filling them out.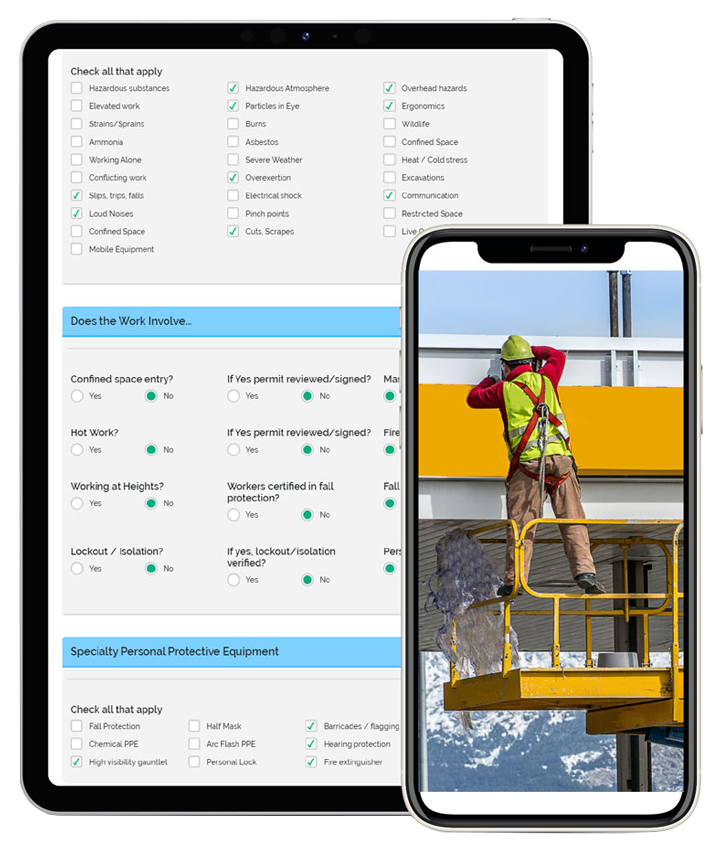 Every year, numerous companies in the UK require their employees to complete countless paper forms, resulting in difficulties in finding electronic storage solutions and bearing the cost of data entry. However, what if there was a single straightforward program that could eliminate most of these administrative expenses?
With a responsive and secure webpage, users can conveniently fill out forms using any smartphone or tablet. This program instantly tracks the entered data and allows users to seamlessly upload images, notes, and even videos directly from their mobile devices. All the completed forms can be accessed online and printed in a .pdf format, and the data can be exported to Excel for analysis and identifying trends.
Furthermore, mobile safety forms can still be utilized and accessed even without an internet connection. Any modifications made offline will be synchronized once an internet connection is regained. A working internet connection is required the first time using an app but after initial set-up–and even with no internet–users can continue filling out forms, and the data will synchronize upon reconnection as long as the browser is not closed or the phone is not shut down.
Mobile Forms offer even more capabilities. With Online Government Forms, users can effortlessly convert tax forms, government forms, and various other documents into easily readable formats, accessible from anywhere.
"Our company has been using BIS system for almost 8 years. The system is very easy to use. The reporting feature provided us comprehensive data... Also, the technical support BIS provides is awesome!"
"The BIS Team is absolutely second to none! I have probably never had the pleasure of doing business with a more efficient and competent group."
"We are extremely pleased with our 8-year relationship with BIS. Whenever we require support it is provided with virtually no lag time, which makes for happy clients and smooth uninterrupted service."
"Our company has been using BIS system for almost 8 years. The system is very easy to use. The reporting feature provided us comprehensive data... Also, the technical support BIS provides is awesome!"
"The BIS Team is absolutely second to none! I have probably never had the pleasure of doing business with a more efficient and competent group."
You can access all the data and analytics from any mobile form completed by your staff. Improve your safety and business choices by gaining a clearer understanding of what's happening at your work sites.
Stay updated with real-time reports on: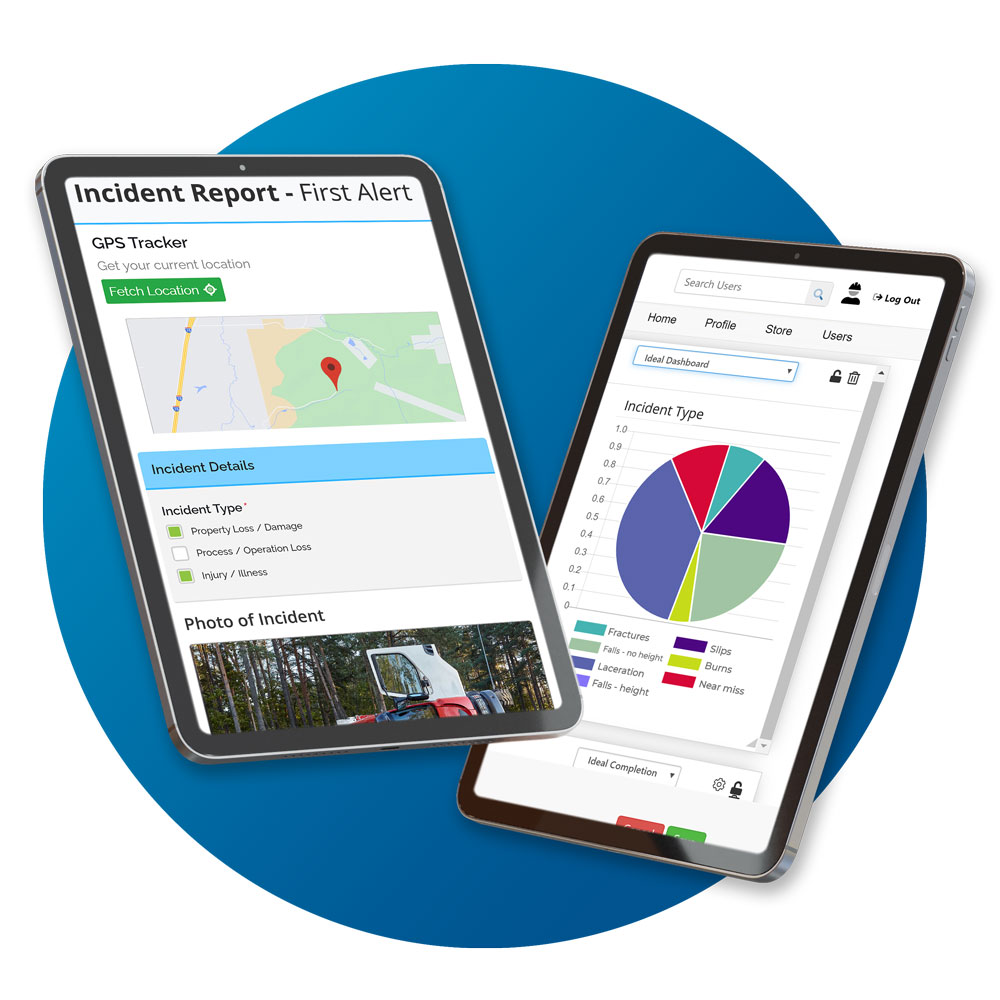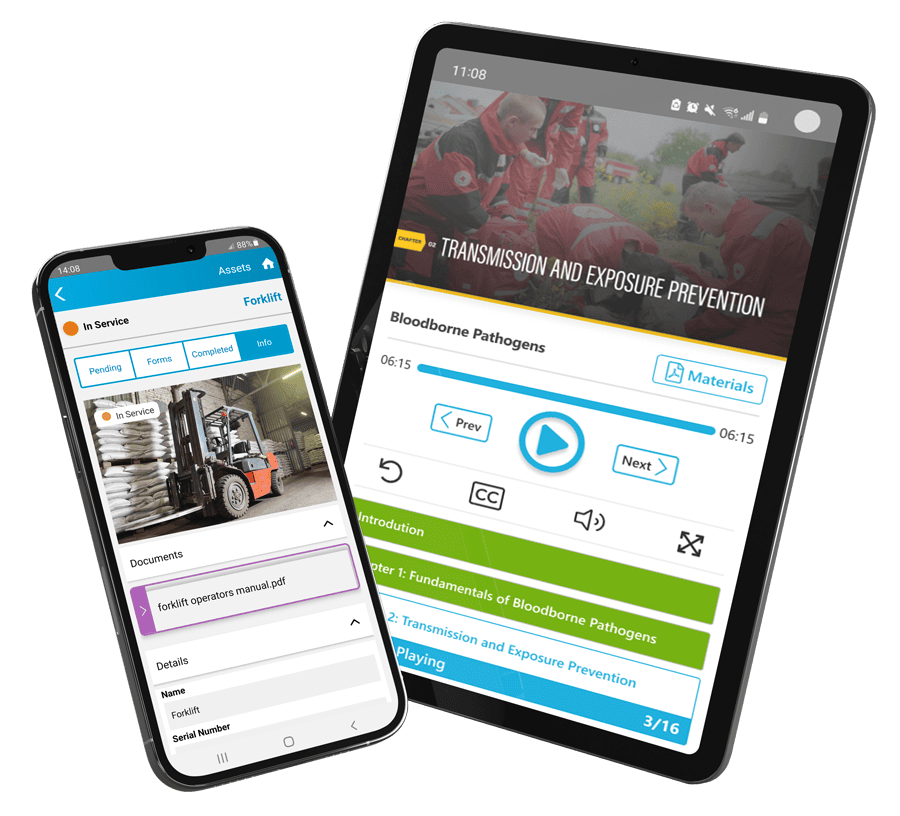 Receive unlimited technical support and a committed team to assist you in getting started.
Our digital forms are quite intuitive, but if your team is ever stuck our support team will be happy to guide you and show you more features. Plus, when you join BIStrainer and utilize the digital forms, you'll gain immediate access to a vast library of over one hundred pre-made form templates. This means you can skip the hassle of creating forms from scratch and jump right into assigning forms to your team.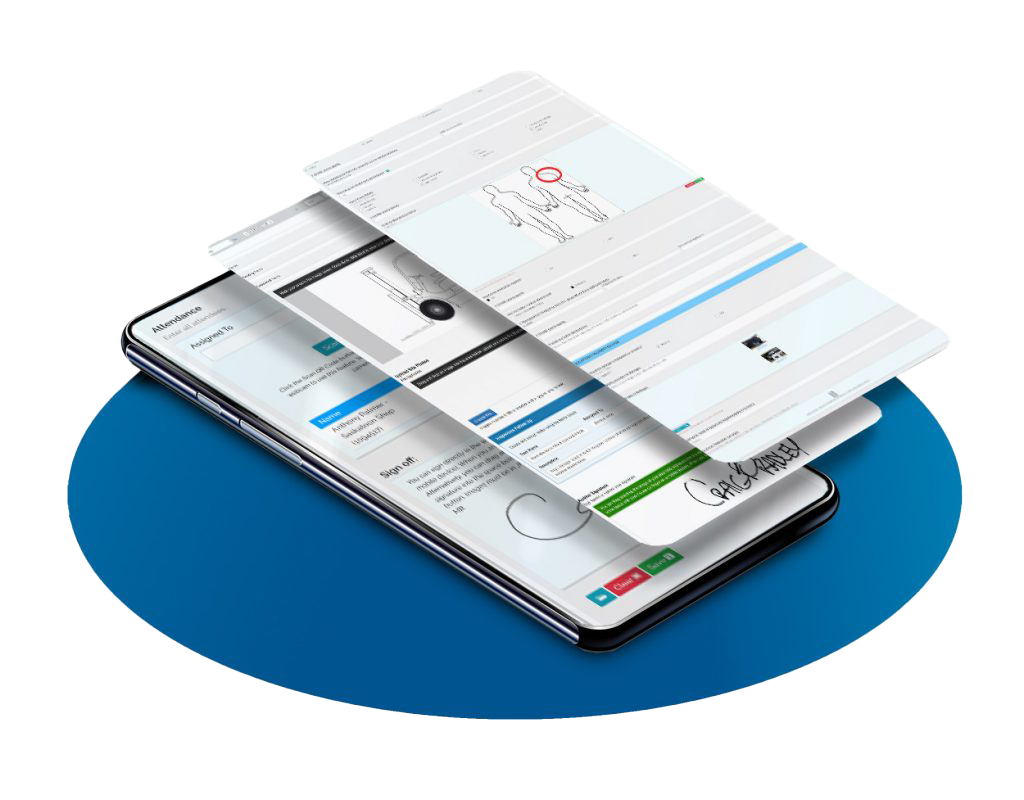 Already have a form envisioned? Easily build your own customized forms in just a few minutes, incorporating various components such as:
Daily toolbox talks are an excellent way to provide your employees with the necessary safety information they require. Our Toolbox Talk Software can make it all easier with Digital Forms that can give your supervisor topics, allow them to take signatures of attendees, and manage it all on one system so you can prove compliance.
The interactive features help keep your workers actively engaged, and there are tests available to assess the level of information retained. If you aim to conduct frequent toolbox talks on a large scale, choosing an online solution can keep things organized, and documented, while cutting down on administration time and materials like paper and ink.
EHS Software for Construction
Let EHS software handle your compliance so you and your team can keep building.
Digital Forms & Equipment Management
When it comes to managing equipment, our Equipment Management software has got you covered. It allows operators and mechanics to easily carry out inspections, maintenance, and repairs while documenting all the information and maintenance performed. Anything you'd traditionally jot down on pen and paper can be input into our digital forms granting managers and team members real-time access to company-wide equipment data. No more losing paper inspection forms or digging through cabinets to find information. Oil change frequency, required repairs, and much more can all be viewed from our unified system.
To make things even better, our system supports multimedia integration, which means personnel can capture pictures of equipment damage and directly add them to the form. This gives you detailed and accurate reports that will help enhance your preventative maintenance procedures.
Plus, once the forms are uploaded, your assigned admin and qualified personnel will be notified, and they can update the equipment status accordingly. Our advanced notification technology enables you to determine how frequently each form should be completed. Automated reminders will be sent to designated personnel as the due date approaches. You can even set up escalating notifications for outstanding and overdue forms to ensure that your maintenance processes stay on track and are completed on time.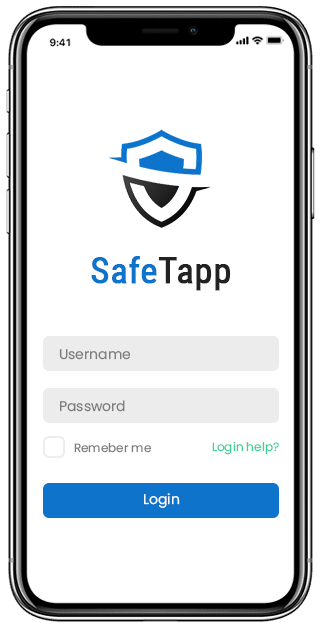 Enhance your health and safety management system with a convenient safety app. With SafeTapp, you have the ability to:
Download and save your training certificates on any smartphone or tablet.
Digital Forms for Safety - More Information
Online safety forms and assessment software can help companies become more efficient. Today's compliance needs require constant proof of due diligence. That's why it doesn't make sense to make staff members go through the laborious process of filling out forms by hand when digital filing is automated and more often than not, a 1000 times quicker. Using online forms is an excellent way to keep a company up to date with technological advancements. When companies automate paperwork and administrative tasks, it cuts administration work which eases any growing pains. Digital forms don't care if you have 10 employees, or 10,000, it's just as easy to find the documents you need when you need them.
Incident investigation forms are among the most important types of forms processed by any company. Depending on how these forms are handled, an organization can either move forward from an incident or face significant legal liability. These risks are particularly severe when dealing with workplace accidents. Improperly filled out or saved incident investigation forms can lead to costly lawsuits for companies.
Online forms allow companies to standardize and simplify their paperwork. Instead of simply reacting to accidents as they occur, it is wise to conduct thorough hazard assessments. By utilizing online hazard assessment forms, you can take charge and actively protect your company's future.
Safety forms and assessment software are absolutely essential in today's business world. The next time you consider printing multiple copies of your competency validation assessment, explore the online form options currently available. By reducing the amount of physical paperwork in the workplace, an office manager can dedicate more time to the tasks that truly matter to your business, and less time sorting and searching for paper documents.