EHS Software for the Transportation Industry
EHS Software for the Transportation Industry
Keep your driver rolling by automating much of your administration!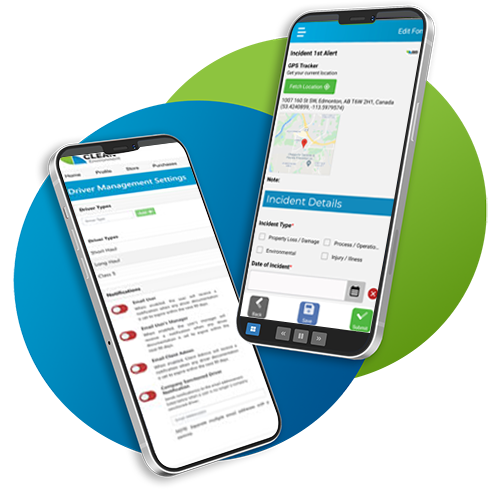 Energy Companies Already Using BIStrainer to Unify Their Safety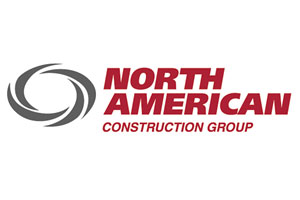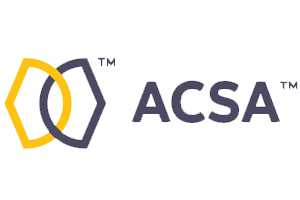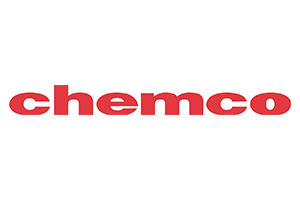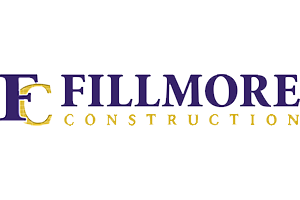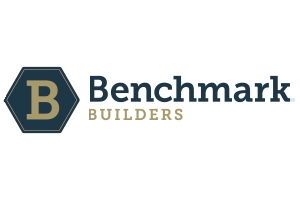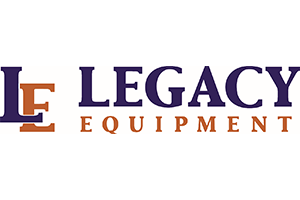 BIStrainer Solutions and Features for the Transportation Industry
Driver Management Software
Effective Driver Management
Identifying employee certifications, training, and expertise can be a challenging task. It becomes even more cumbersome when relying on outdated paper-based management systems.
The Driver Information Management Software System streamlines the process of tracking driver training and certification. This innovative system enables employers to monitor their workers' progress and more, all within a secure network.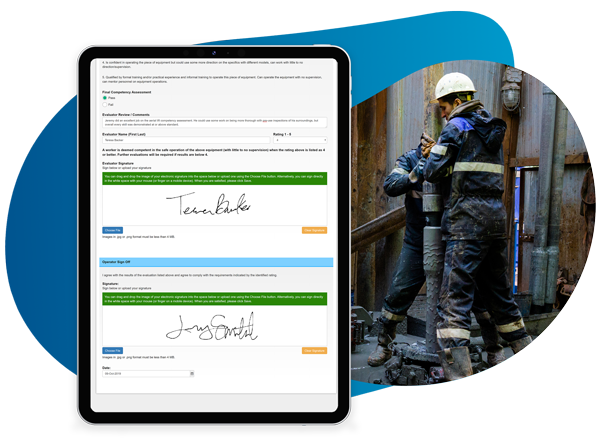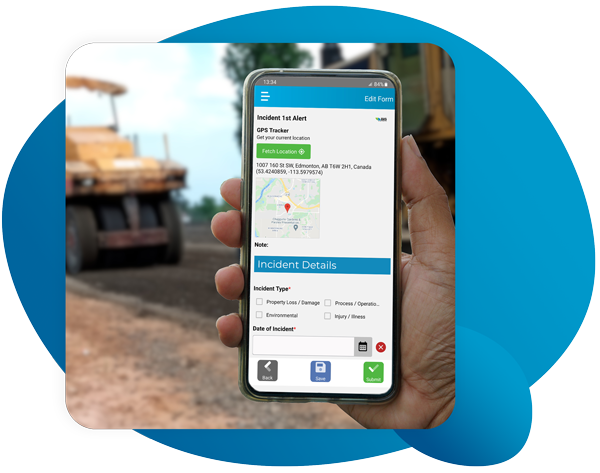 Vehicle Tracking Software
Vehicle Tracking Software
Performing pre-trip inspections and managing administrative tasks can be time-consuming, draining, and paper-intensive. Additionally, the process of tracking and reviewing these documents can be challenging.
Our solution simplifies this process by assigning QR codes to machines or vehicles, allowing you to monitor their whereabouts and operators. Through our asset management software, you can allocate pre-trip inspection forms to specific employees, who can conveniently fill out the required information using their mobile or desktop devices. Furthermore, you can schedule more monthly inspections and gain complete visibility by tracking your machines.
Streamlining Equipment Management
When it comes to overseeing a fleet of vehicles, relying on scattered paper documents to track deliveries, shipments, and inventories can pose significant challenges. Misplaced information and inefficient equipment utilization can hinder even the best systems.
Fortunately, BIS Safety Software offers a comprehensive solution with its Equipment Management technologies. By consolidating current and past data into a single accessible platform, managers and operators can simplify the management process. With minimal setup required, our mobile-friendly Equipment Management Software provides direct control over your organization's operations, ensuring efficient tracking and streamlined workflows. Additionally, our dedicated support network ensures a seamless experience throughout the implementation and utilization of the software.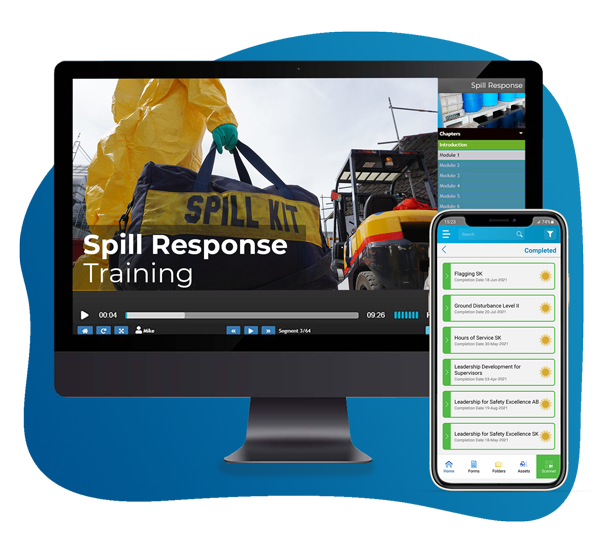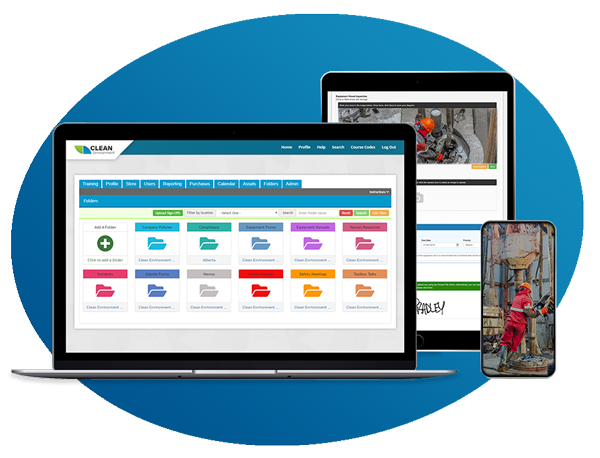 Digital Forms and Folders Simplified
Managing and reporting incidents takes time and organization. Legacy paper methods require many protocols and people involved in filing, organizing, and gathering. This can lead to lost or misinterpreted documents, causing challenges when sharing files among multiple managers while ensuring anonymity.
Fortunately, BIS Safety Software offers a solution with its Digital Forms. These forms can be customized to automatically notify participants when their input is required, ensuring prompt response. Additionally, all information entered is securely saved with traceable audit trails. With just a click, managers can access trends and graphs, providing valuable insights. Our software simplifies the process by capturing witness statements, vehicle numbers, locations, and employee details, among other crucial factors, all conveniently organized in a digital incident form for easy scrutiny later on.
Some safety training requires employees and team members to travel off-site for safety courses. However, the quality of the training often depends on the instructors, who may not always be consistent or dependable.
Online training offers a solution by allowing companies to train their employees in their own facilities or from any location. It also keeps track of their qualifications and training progress, ensuring efficient and professional learning. By subscribing to our Transportation Course Training, you can gain access to a variety of complementary courses like Transportation of Dangerous Goods (TDG).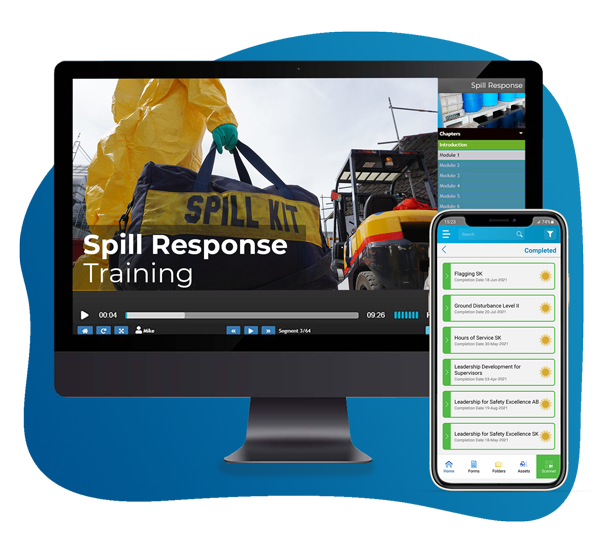 Make your EHS system accessible by any team member with a mobile device with a user-friendly safety app.
Get it now to easily download and save your training certificates on any smartphone or tablet.
"We are extremely pleased with our relationship with BIS Training. Whenever we require support it is provided with virtually no lag time, which makes for happy clients and smooth uninterrupted service. The document management system is a welcome addition to this excellent offering of training management services."
"Bistrainer has been so great to deal with! In 2.5 years we have been working with them our utilization has grown way beyond simple record keeping and now includes a rewards program and performance management. They are always willing to help you build a custom solution to make your life easier!"
"Partnering up with BIS to deliver online training to our clients was one of the best business decisions I've ever made. Their client service and support is unsurpassed, and they never stop innovating and improving their system. Working with BIS is a great experience and an invaluable asset for our company and clients."